Quick Tips for Property Owners on Halloween
10/26/2017 (Permalink)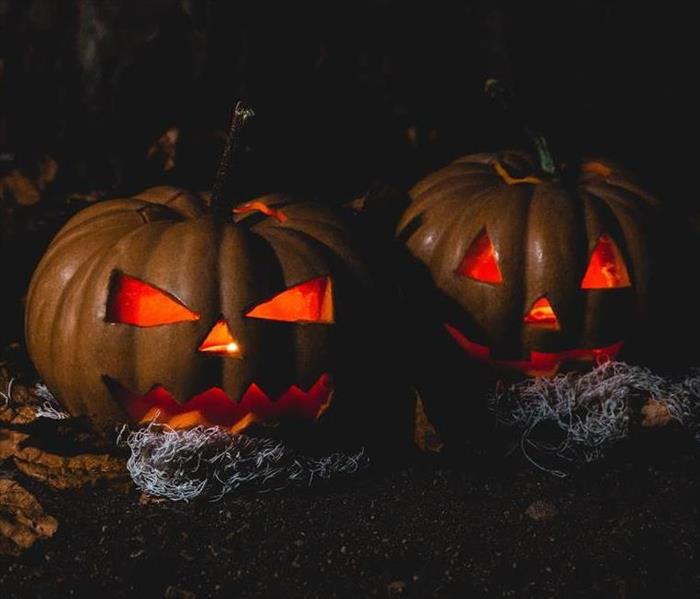 Halloween presents a variety of insurance risks, particularly for property owners. According to 2016 data from Travelers Insurance, crime-related claims increased by 24% on Halloween night. These claims spanned from robberies to vandalism damages. Read the following quick tips to improve the safety of your property on Halloween night:
Lights and Reducing Hazards
Decorations and lights on Halloween are great for creating a spooky atmosphere, but they can leave properties at risk if not placed carefully. Dim lighting and an empty building is the perfect draw for vandals or thieves. Keeping indoor lights on overnight, and making sure that all doors, walkways, and parking lots are adequately lit can help prevent vandalism or robberies at your property. To avoid being liable for any injuries on Halloween night, be sure to look for anything that may be a tripping hazard for trick or treaters.
Review Insurance
Assess your insurance coverage prior to Halloween by checking in with your insurance company. Some of the biggest concerns on Halloween night insurance wise are liability, theft, damages that result from vandalism, and fire. Use the SERVPRO Ready app to create an emergency profile, and increase your preparedness in case of a property damage.
Fire Safety
Halloween decorations present a variety of fire risks, so the first step to protecting your property is to ensure that all your smoke alarms are working. If you decorate try using battery operated candles or glow sticks in pumpkins instead of real candles. Also avoid draping fabrics, or other decorative materials, over lights as their heat can lead to a fire.
If you experience property damage on Halloween night give SERVPRO of Park North Garland a call. Whether it be from vandalism or a fire, we are here to help. Call 972-496-2441 for 24-hour emergency services.