Bio-Hazard Cleanup with SERVPRO
2/14/2020 (Permalink)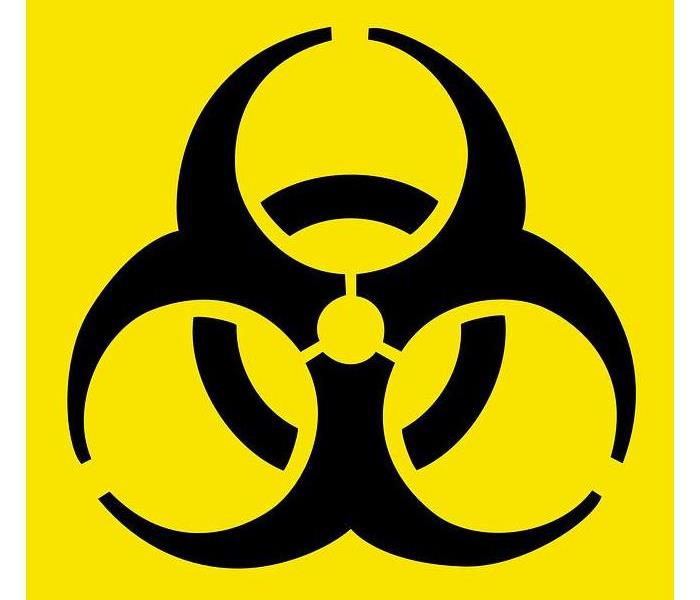 Over the years SERVPRO has stood apart from many of our competitors. One important part of what we do is Bio Recovery.
Bio recovery refers to the cleanup and remediation of situations dealing with biological hazards. Bio Hazards are extremely unfortunate and unexpected but they have to be handled with careful detail and precision.
We have Certified Bio Recovery Technicians (CBRTs) on our staff, who have been specially trained in the cleanup of hazardous biological agents. Regardless of the scenario, our professionals are prepared to handle it. Any blood or other potentially infectious agents will be cleaned and disinfected, while any materials unable to be disinfected (particularly porous ones such as carpet) will be collected and disposed of in specific ways to prevent cross contamination. Using specialized equipment for disinfection and protection, along with their knowledge of blood borne pathogens and potential for cross-contamination, our CBRT certified SERVPRO professionals can guarantee a quick and safe cleanup of any biohazard situation you are dealing with.
Call SERVPRO of North Garland anytime at 972-496-2441 for all of your cleanup needs!